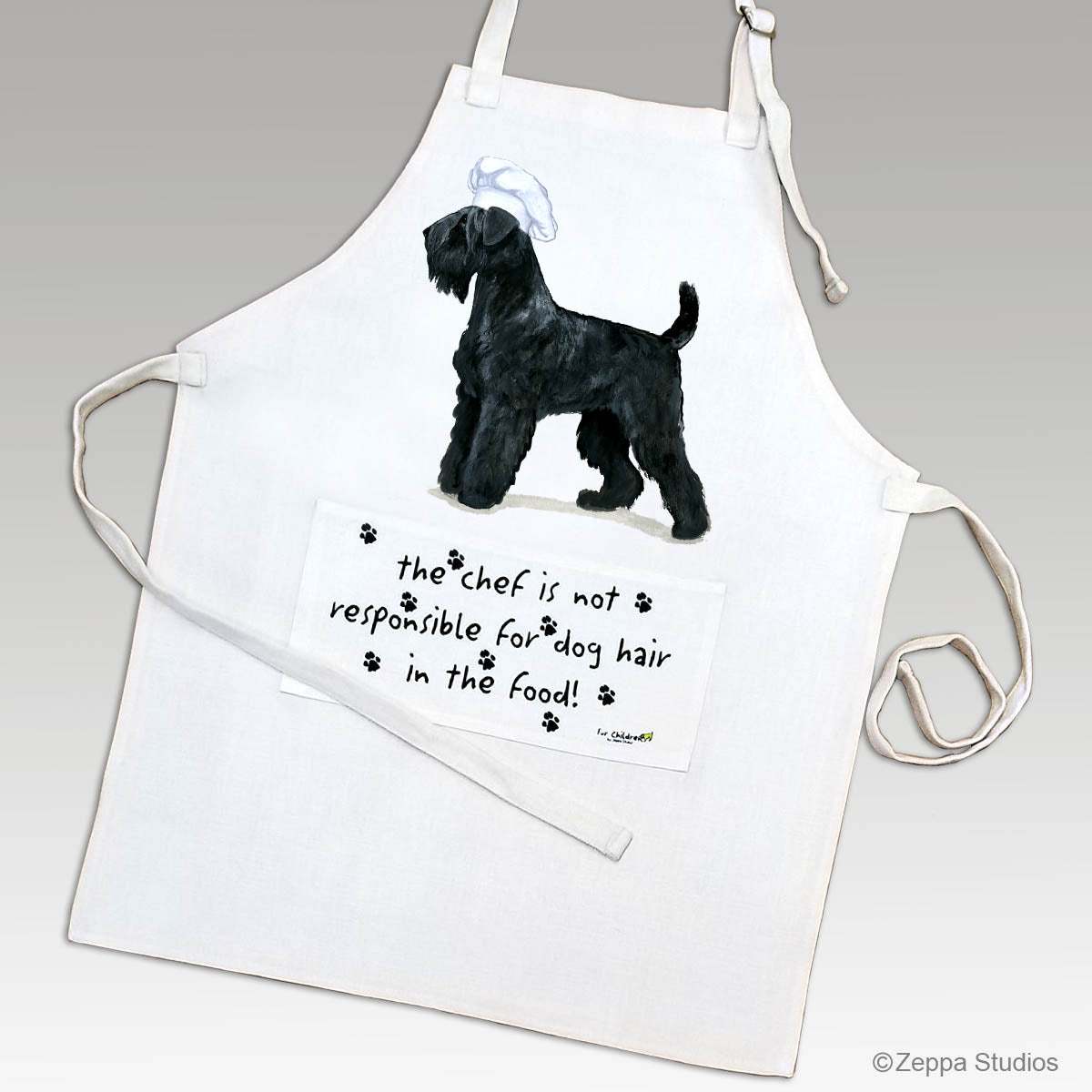 Black Russian Terrier Apron
---
The perfect gift for your Black Russian Terrier loving chef (or your favorite groomer), our aprons are made from a poly/cotton linen weave fabric that prints and washes beautifully.
The aprons are one size and fit most adults. The neck strap is adjustable.
They have a generously sized pocket that bears the humorous saying. "the chef is not responsible for dog hair in the food" is the default.
And they are machine washable in warm water.
Free U.S. Shipping on Orders of $75+
All items are made to order. Please allow 3-5 business days for production plus time in transit.
For Hand Painted items, please allow 4-6 weeks for production.
For more details, please visit Shipping & Returns.