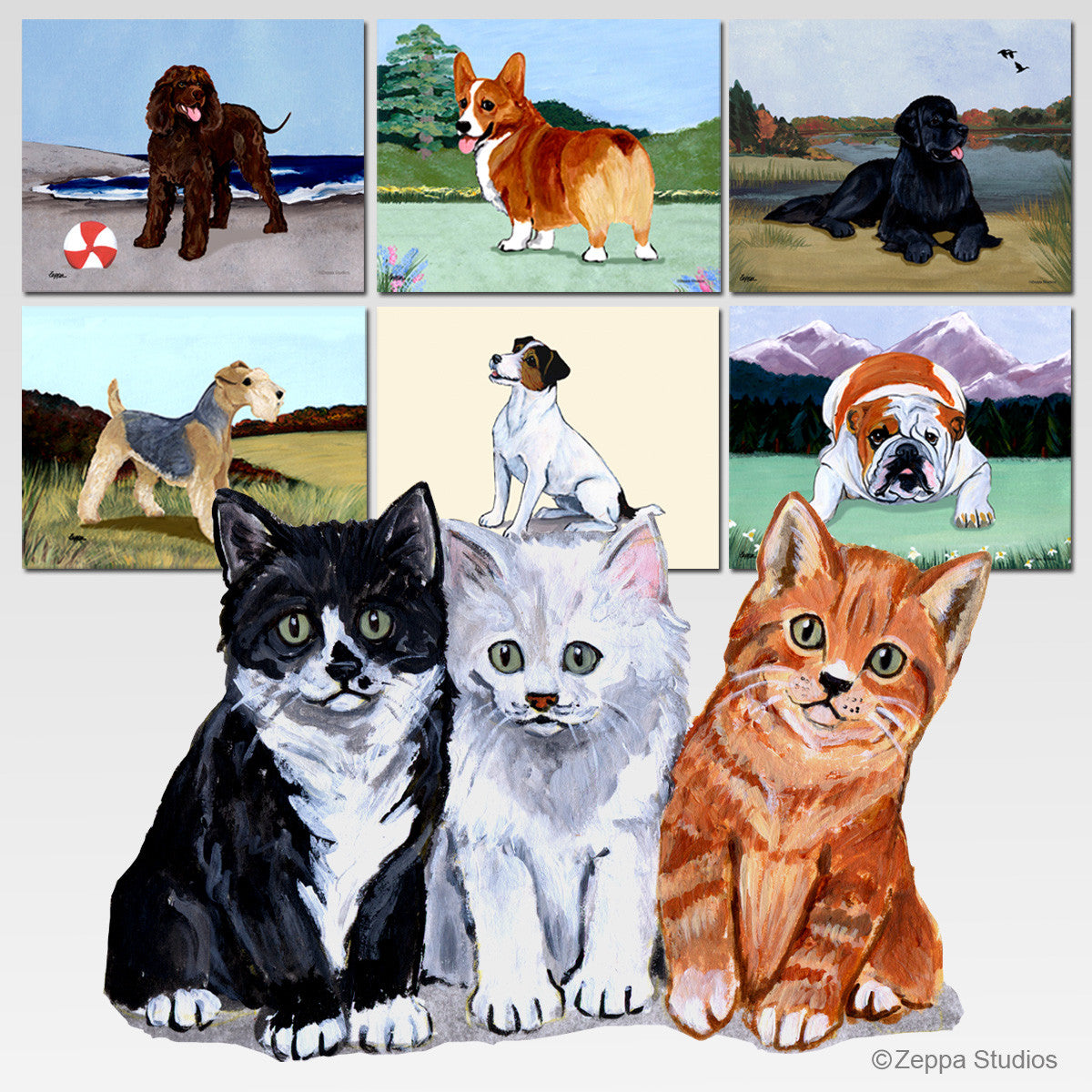 3 Kittens Scenic Cutting Board
---
A little art for the kitchen! We print on the back of our 12x15 inch tempered glass cutting boards so they'll look new for years as long as you keep them away from the dishwasher.
You have a choice of background scenery to set off your pet. From the top left, beach, yard, lake, field, plain beige or mountain.
Free U.S. Shipping on Orders of $75+
All items are made to order. Please allow 3-5 business days for production plus time in transit.
For Hand Painted items, please allow 4-6 weeks for production.
For more details, please visit Shipping & Returns.