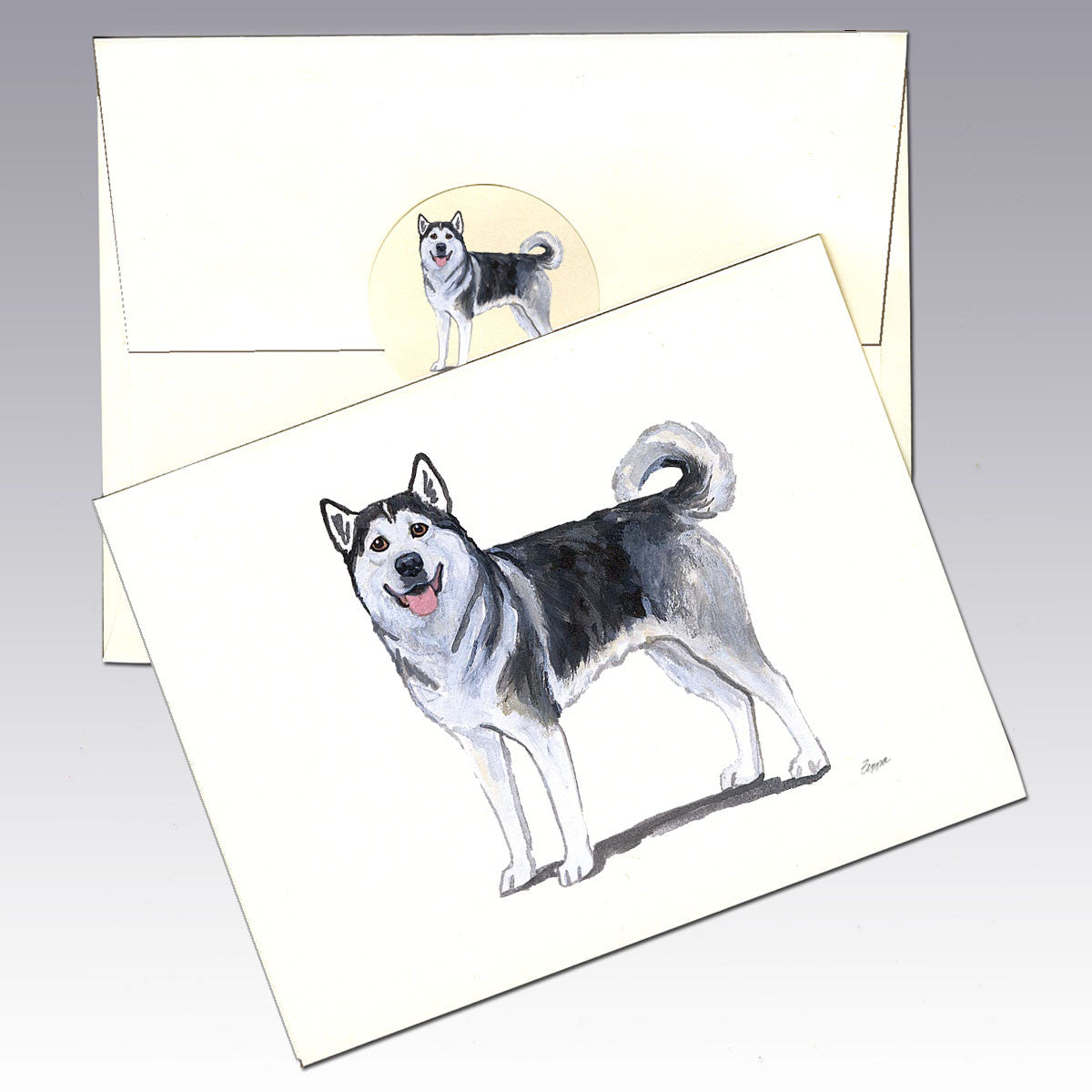 Alaskan Malamute Note Cards
---
A box of 8 notes printed on fine Ivory card stock, envelopes and matching seals featuring the Alaskan Malamute. The Malamute, probably the oldest Arctic sled dog breed, gets its name from a native Alaskan Innuit tribe, the Mahlemuts. They can survive ridiculously cold temperatures, are powerful sledders and apparently, champion shedders as well.
Write a lot? Get the 24 pack and save big!

You can personalize the front of your cards under the design with your name, your dog's name or any other sentiment (ie Thank You) you dream up. FOR FREE!
Note: if you would like us to print something on the inside and/or you would like to order 100 or more individual cards, please contact us for a quote.
Free U.S. Shipping on Orders of $75+
All items are made to order. Please allow 3-5 business days for production plus time in transit.
For Hand Painted items, please allow 4-6 weeks for production.
For more details, please visit Shipping & Returns.